Gaston County Schools
hosted a Job Fair on Friday, May 22nd. I was fortunate to participate as an interviewer for not only
Ashbrook High School
, but our Feeder Schools, as well. Here are five thoughts: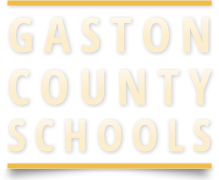 C/o Gaston County Schools
1. Our recently-graduated future-teachers are much more relaxed during interviews than most were when I entered the teaching profession. Maybe these education majors have realized
WE
(North Carolina public schools) need
THEM
.
Desperately
.
2. I really enjoyed the portion of interviewing where we dually-interviewed candidates. I was able to interview some K-6 candidates with long-time Elementary Principal Shay Matthews. A high school assistant principal rarely gets to collaborate with an Elementary principal. I probably learned more elementary-based curriculum from Ms. Matthews in one-hour than I had in more than a decade in secondary schools.
3. It's important for our student-teachers to gain a well-rounded experience during their internship. While some College of Education's may struggle finding accepting supervising teachers to host student-teachers, especially with the high-stakes testing existing in NC (not to mention, Standard VI accountability), our future teachers greatly benefit from teaching multiple-levels during their internships. For example, allow the Secondary internship to include a higher-level Honors class, in addition to a standard-level course. This could include different preps, grade-levels, etc.
4.
Belmont-Abbey's
campus is visually-exquisite. I have been to the private Liberal-Arts college in Belmont before, so I'm not sure if it was a combination of the lower-than-recent temperature, the perfectly-blue skies, and the feeling of Friday before Memorial Day weekend; whatever the reason, the campus architecture was magnificent.
5. I am very confident North Carolina colleges and universities are providing strong teaching candidates for our public schools. I just hope we are able to keep them here.
Thank you to our Human Resources department for preparing, planning, and producing the event. I am willing to participate again in the future!
Thanks for reading,
CS
The opinions in this blog belong to Craig Smith and do not represent the school or district in which he works.